AVDI/FVDI ABRITES Commander Full Version with 18 Softwares FVDI FULL Software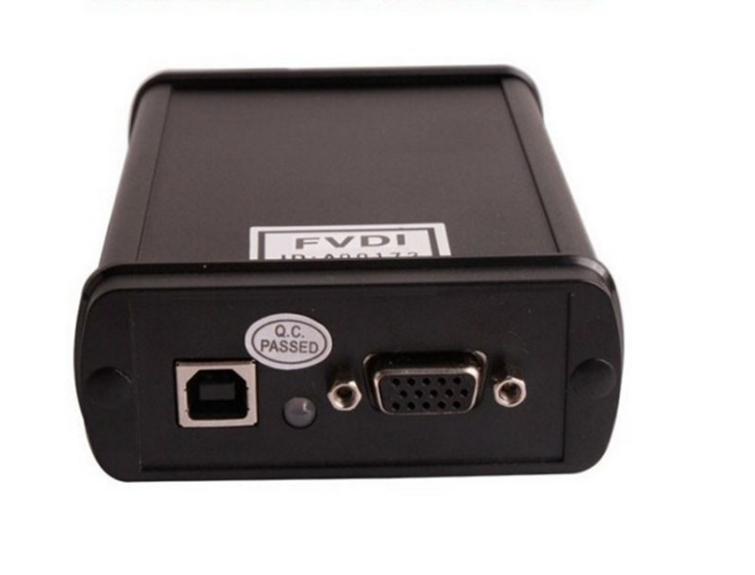 New FVDI ABRITES Commander with 18 Softwares
Operation Notes:
the recommended system:
1-Windows XP Professional Edition (32-bit)
2-Windows 7 Ultimate Edition (32-bit)
Currently FVDI Abrites Commander is distributed with following diagnostic software:
1. ABRITES Commander for VAG – VW, Audi, Seat, Skoda;
2. ABRITES Commander for Porsche;
3. ABRITES Commander for Mercedes/Smart/Maybach;
4. ABRITES Commander for OPEL/VAUXHALL;
5. ABRITES Commander for BMW;
6. ABRITES Commander for Peugeot/Citroen;
7. ABRITES Commander for Fiat/Alfa/Lancia;
8. Abrites Commander for Renault;
9. Abrites Commander for Toyota/Lexus;
10. Abrites Commander for Hyundai/KIA;
11. Abrites Commander for Nissan/Infiniti;
12. ABRITES TAG Key Tool;
13. Abrites Commander for Ford;
14. Abrites Commander for Volvo;
15. Abrites Commander for Chrysler, Dodge and Jeep
16. ABRITES Commander for Mitsubishi
17. ABRITES Commander for Duff
18. ABRITES Commander for Motorcycle.
FVDI Software Version:
1.VAG – VW, Audi, Seat, Skoda:V21
2.Mercedes/Smart/Maybach:V64;
3.BMW:V10.3;
4.Porsche:V4.1;
5.OPEL/VAUXHALL: V6.2;
6.Peugeot/Citroen: V6.3;
7.Fiat/Alfa/Lancia:V5.4 ;
8.Renault:V5.4;
9.Toyota/Lexus:V6.0;
10.Hyundai/KIA:V2.1 ;
11.Nissan/Infiniti:V4.3;
12. Ford: V4.9
13. Chrysler: V3.1;
14. VOLVO: V4.3
15. Mitsubishi: V2.1;
16. DAF: V1.0;
17. Bike, Snowmobiles and Water scooters: V1.2
18.TAG Key Tool:V6.2;
Technical specification:
1. K-line ISO 9141 (100 mA) multiplexed to 24 different pins of the diagnostic connector
2. ISO14230 compliant
3. Single wire CAN bus multiplexed to different pins of diagnostic connector
4. Dual wire low speed CAN bus multiplexed to different pins of diagnostic connector
5. Dual wire high speed CAN bus multiplexed to different pins of diagnostic connector
6. CAN bus GMLAN, ISO14229, ISO15765, J1939, ISO22901 compliant
7. USB interface to the PC
8. Supply voltage 8..30V DC
9. OBDII cable
FAQs:
Q: Can I use the original AVDI with this FVDI/AVDI ?
A: Our FVDI/AVDI both software and hardware can not compatible with the original AVDI.so you could only use our hardware and software together.
Q: Can I get update of FVDI/AVDI software in the future ?
A: No.Our FVDI does not support update.
FVDI Kit Includes:
1. Vehicle Diagnostic Interface
2. OBD-16 Cable
3. USB 2.0 Cable
4. TAG Key Tool
5. One Box
AVDI/FVDI ABRITES Commander Full Version with 18 Softwares FVDI FULL Software Best Price
New FVDI ABRITES Commander with 18 Software Please Note: Now, We cannot sell FVDI FULL separately. If you want to buy, you have to buy another FVDI single version(only 1 software, lowest is 380GBP) together, so the price is much higher than before.
Product SKU: AVDI/FVDI ABRITES 2021
Product Brand: AVDI/FVDI ABRITES
Product Currency: GBP
Product Price: 209.99
Price Valid Until: 2024-03-24
Product In-Stock: InStock